IT Process Maps
A fresh approach to implementing ITIL
During our long careers as ITIL® practitioners we saw that
ITIL is too complex for most businesses
ITIL is too costly and too time-consuming to implement
ITIL often fails to take root in the long term.
A fresh approach was needed.
Therefore we 'translated' ITIL into legible, easy to read process maps in Microsoft Visio® and other process management platforms.
This has been widely accepted with many large - and small - organizations worldwide, using the ITIL® Process Map to implement ITIL faster and at lower cost.
The ITIL Process Map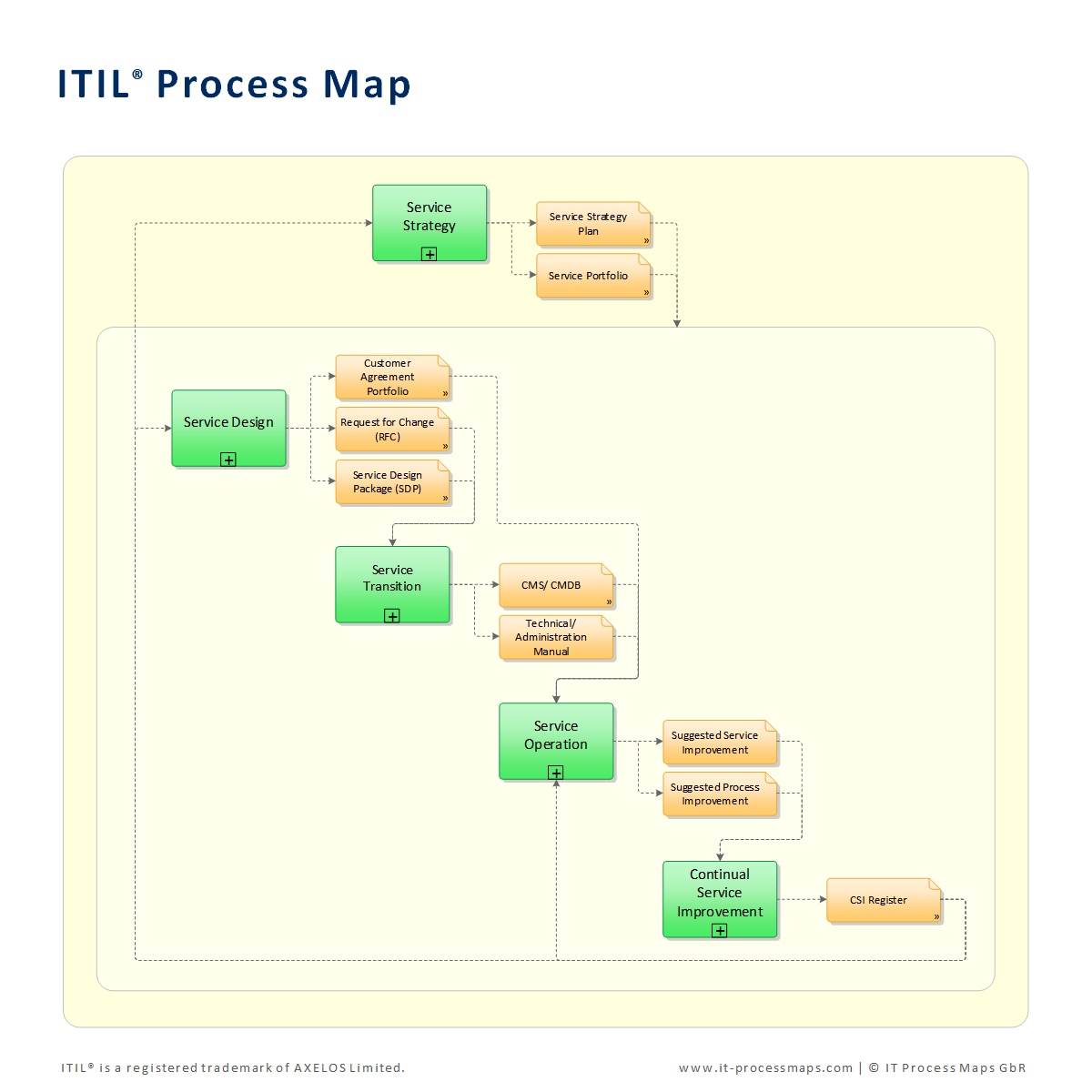 The ITIL Process Map provides a complete set of process and document templates, so you don't have to start from nothing as you define the ITIL processes for your organization.
To minimize your work effort, we offer these templates as professionally designed, ready-to-use packages for popular applications, such as Microsoft Visio® and ARIS™.
Our ITIL process model is 100 % compatible with ITIL V3 and fully customizable.
Watch our videos with Stefan Kempter introducing the ITIL Process Map:
Learn more: Contents and benefits of the ITIL Process Map.