IT Process Maps
A fresh approach to implementing ITIL
During our long careers as ITIL® practitioners we saw that
ITIL is too complex for most businesses
ITIL is too costly and too time-consuming to implement
ITIL often fails to take root in the long term.
A fresh approach was needed.
Therefore we 'translated' ITIL into legible, easy to read process maps in Microsoft Visio® and other process management platforms.
This has been widely accepted with many large - and small - organizations worldwide, using the ITIL® Process Map to implement ITIL faster and at lower cost, with less reliance on expensive consultants.
The ITIL Process Map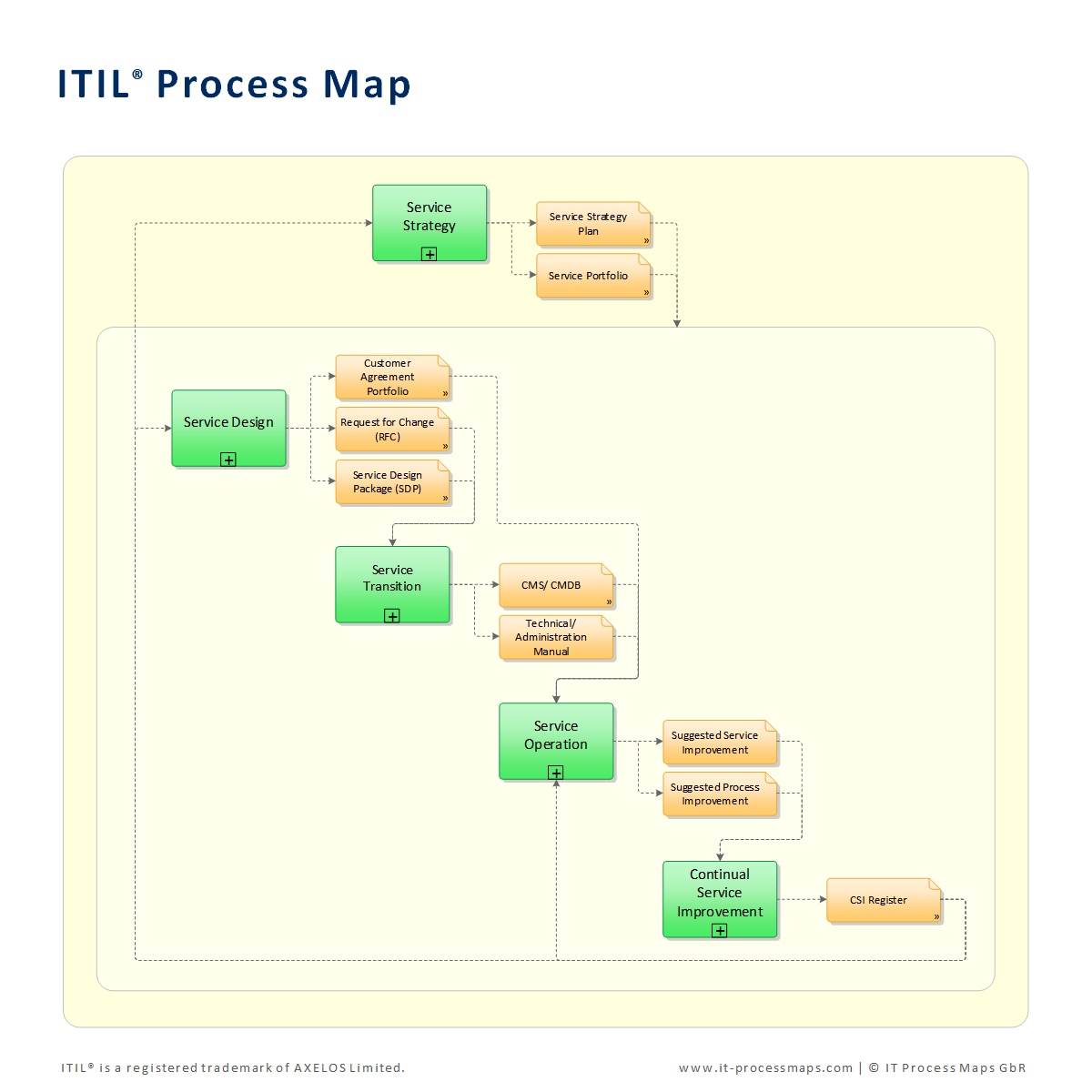 The ITIL Process Map is a complete reference process model, designed to serve as a guideline and starting point for your ITIL initiatives.
The ITIL Process Map is 100 % compatible with ITIL 2011 and fully customizable.
To minimize your work effort we offer it as professionally designed, ready-to-use packages for the most widely used process management applications, such as Microsoft Visio®, the ARIS Process Platform™ and iGrafx® Flowcharter®/ Process™.