What is ITIL?
ITIL® describes best practices for the effective and efficient provision of IT services.
ITIL® (the "IT Infrastructure Library") was first developed at the end of the 1980's by the Central Computing and Telecommunications Agency (CCTA), a government agency in Great Britain.
The reason for commissioning the CCTA was a lack of quality in the IT services procured by the British Government, and a method had to be found to achieve better quality at lower cost. So the CCTA set out to develop recommendations for the effective and efficient provision of IT services. This resulted in a catalogue of best practices for IT organizations, which today is known as "ITIL", the most widely accepted approach to IT service management.
Historically, IT organizations were often focused on software, hardware and other technology, rather than driven by customer requirements. Against this backdrop, the key idea behind ITIL is that IT services should be focused on client needs, and that organizations explicitly agree the services to be delivered with their customers.
ITIL supports organizations that wish to adopt its guidance with an extensive body of knowledge that provides descriptions of processes, functions, concepts and capabilities. This includes the familiar ITIL processes such as incident management, problem management, change management, etc.
Organizations bring ITIL to life by translating the ITIL guidelines into processes that work in their specific environments.
AXELOS, the current owner of the ITIL portfolio, offer a complete training and certification scheme where professionals can acquire ITIL skills at various levels.
There is no way for organizations to become ITIL certified, but the growing acceptance of ITIL as a de-facto standard has inspired the creation of ISO 20000, the international standard for service management. So organizations that wish to demonstrate the quality of their IT service management can get certified against ISO 20000.
IT Process Wiki: Everything you need to know about ITIL in one ITIL Wiki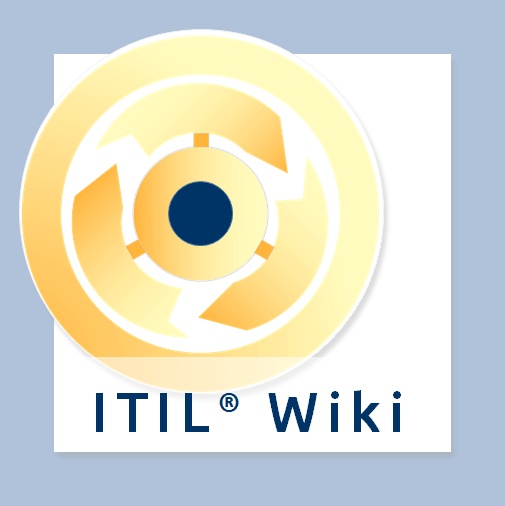 ITIL® has grown into a huge framework, so at some point back in 2007 we concluded that an ITIL Wiki is the best way of making this content widely accessible.
The ITIL Wiki [1] includes information about the new version of ITIL 4 ('ITIL V4'), detailed descriptions of the ITIL processes and sub-processes, complete with their inputs and outputs, ITIL roles and metrics (ITIL KPIs), plus a set of free ITIL templates and checklists from our ITIL® Process Map.
Contents of the IT Process Wiki
| | |
| --- | --- |
| What is ITIL? | How ITIL became the de-facto standard for IT service management (ITSM). |
| ITIL 4 | What's new in ITIL 4 - the latest release of ITIL®? |
| ITIL processes | Detailed descriptions of the ITIL processes. |
| ITIL glossary | A navigable ITIL glossary with definitions of ITIL and ITSM terms. |
| ITIL roles | Descriptions of the ITIL roles and their responsibilities. |
| ITIL templates & ITIL checklists | An extensive collection of ITIL templates and ITIL checklists to get started quickly. |
| ITIL KPIs | Commonly used ITIL key performance indicators. |
| ITIL implementation | Project guide: "ITIL implementation in 10 Steps" (strategies for introducing ITIL into the IT organization). |
| Process management | Advice on how to use process management techniques for success. |
[1] Created 2007| Languages: English, Spanish and German | Authors: Stefan Kempter & Dr. Andrea Kempter